join our whatsapp community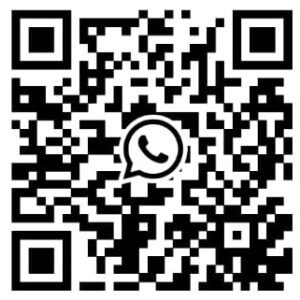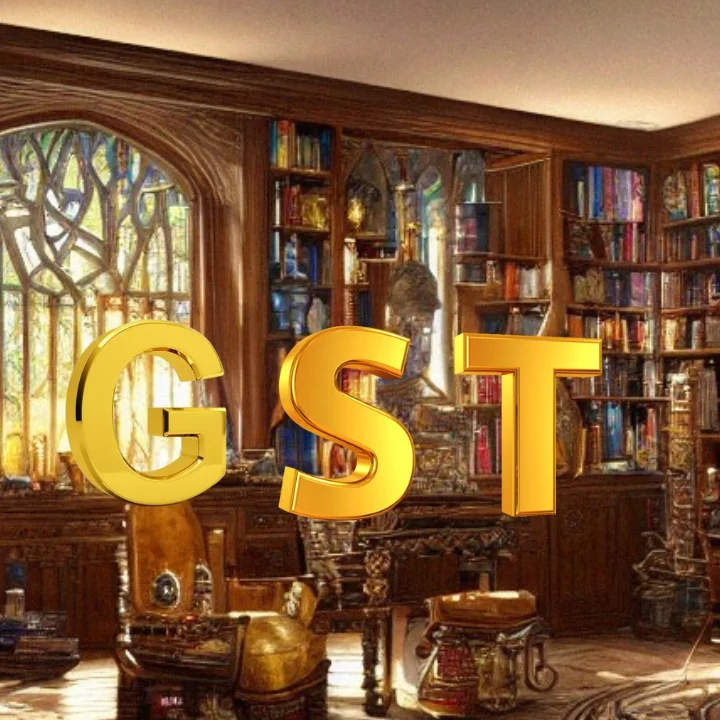 We offer an unmatched learning experience for GST Professionals. Our GST lectures, GST Books and GST Membership program is designed to enhance your skills in GST litigation, notice handling, and drafting replies.
CS K K Agrawal, takes pride in commitment to excellence and dedication to helping our members succeed in the complex world of GST.
So why wait? Join our community of GST professionals today and take your skills and knowledge to the next level.
Trusted by over 1,000 GST professionals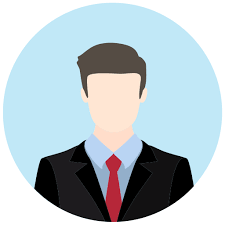 Amit Thakur
GST Professional
I am Amit Thakur, a GST practitioner from Mumbai. Since the introduction of GST on 01.07.2017, I have faced several challenges in understanding and gaining knowledge of the GST Law. However, my struggle came to an end when I came across K K Sir's video on YouTube. I was impressed by his teaching methodology, which was simple yet comprehensive. After taking his GST course and reading from his GST books, I feel much more confident in serving my clients in the best possible manner. In my experience, GST can be easy to understand if you know how to read the law, which K K Sir has explained in his video classes. I can now independently handle my clients, deal with any GST issues, and whenever I need guidance, K K Sir is always available on the phone. I am grateful to K K Sir and his team for providing us with wonderful GST books, GST Excel sheets, and the GST course, which have boosted my consultancy. Based on my experience, I highly recommend K K Sir's services to anyone who seeks to gain in-depth knowledge and understanding of the GST Law.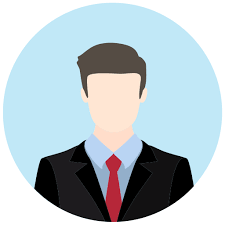 Santosh Patil
GST Professional
I am Santosh Patil, a Tax Practitioner with 26 years of experience. In my opinion, CS KK Agrawal's GST course is the perfect place to learn everything about GST. His way of explaining and interpreting GST sections and rules is excellent, and he makes it easy to understand all aspects of GST. The classes cover all important points in detail, and the GST books, GST Vol 1 and GST Vol 2, are also comprehensive and well-written. I highly recommend CS KK Agrawal's GST course to anyone looking to gain a deep understanding of GST.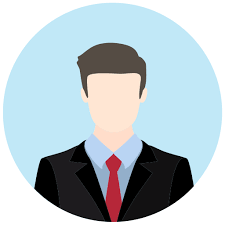 Atul Jain
GST Professional
Hello, I am Atul Jain, a CA Finalist and practicing professional. I highly recommend the GST course offered by CS K K Agrawal for anyone seeking a comprehensive and thorough understanding of GST. I have enrolled in various GST courses offered by different faculties, but none of them have been as useful as this one. The lectures are detailed and provide practical insights that are relevant to the industry. The course covers all the important aspects of GST such as the Act, rules, notifications, forms, circulars and orders. CS KK sir's GST book is also very well designed and user-friendly, with clear and concise explanations that are interlinked with the relevant rules. It is the perfect resource for gaining a deeper understanding of GST. I have found this course to be extremely helpful in enhancing my knowledge and skills in GST, and I highly recommend it to anyone seeking a high-quality GST education.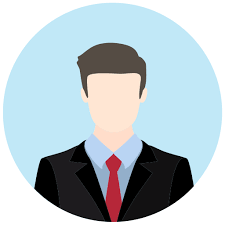 Jitmanyu Kohli
GST Professional
CS K K Agrawal is an exceptional educator who is not only academically brilliant but also deeply committed to the growth and development of his students. His lectures are incredibly insightful, easy to comprehend, and cover the subject matter in great detail. What's more, he is always available to his students, responding quickly to doubts and queries, and is approachable and friendly. I had an amazing experience with his course and would highly recommend it to anyone looking for a thorough and comprehensive understanding of the subject matter. His videos are top-notch and leave no stone unturned when it comes to delivering high-quality content. This is a testament to his passion for teaching and his dedication to his students' success.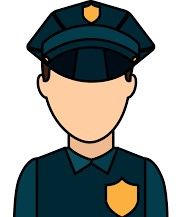 Ashish Mishra
GST Officer
As an Inspector in the CGST and Central Excise, transitioning into the GST era requires a thorough understanding of the subject. After watching CS K K Agrawal's videos on YouTube, I decided to purchase his online video lecture course. I found his videos to be extremely helpful, full of knowledge, and explained in an awesome manner. It's evident that he has a vast amount of knowledge in the subject. Although I have only watched two videos so far, I am already a fan. I highly recommend his course to anyone looking to expand their knowledge in GST.
Pinki Singaria
CS Professional
As a CS Professional student from Gandhidham, Gujarat, I joined CS K K Agrawal's tax classes in March and found them to be perfect for the subject. His teaching style, which includes the use of charts, PPTs, and various examples, is amazing and makes learning much easier. His books cover all the topics with definitions, notes, examples, and sections with headings, which is very useful. What impresses me the most is that he creates MCQs himself and covers every point, which helps in revision. His immense knowledge is a great asset for anyone who joins his classes or connects with him. Thanks to him, I am confident that I will be able to crack my exam in one go. His hard work benefits us all, and I consider his classes to be the best I have found.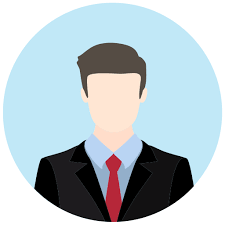 Raju K B
GST Professional
As a resident of Mysore, Karnataka with a deep fascination for tax laws, I had the pleasure of being a student of Sri. C S KK Agrawal, a renowned GST Consultant (ICAI and ICSI faculty), for the past 6 months. I stumbled upon his lectures on GST while searching for related information on YouTube and was immediately drawn to his clear and concise explanations of GST-related issues. I later subscribed to his live GST Course, which proved to be an excellent decision. The live GST course allowed for two-way interaction with crystal-clear audio and videos. Sri. C S KK Agrawal gives importance to each word/sentence found in the Acts and provides relevant Notifications/Circulars/Advance Ruling with lots of charts and practical case studies. Before attending his classes, I had little knowledge about service aspects, as I was solely focused on VAT aspects. However, after enrolling in his live GST Course, I learned a lot about service aspects (including goods). His way of presentation is marvelous and highly appreciable. I don't think I would have been able to read and understand the whole GST Act without his lectures. I would refer his GST Course and GST books to everyone who is looking to learn about GST from basic to advanced and beyond. In summary, Sri. C S KK Agrawal is a GST guru, and I would highly recommend his courses to anyone interested in learning about GST.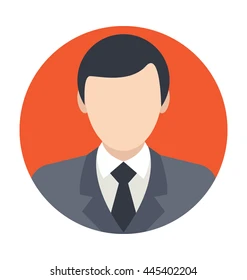 CA Peeyush Gupta
Chartered Accountant
Sir मजा आ गया ... Gst के lecture देख कर Real. Gst क्या है अब मालूम चल रहा है। lecture इतने अच्छे है की मन ही नहीं कर रहा है video off करने का I have seen many video. Lecture on gst but your teaching style & most important your books क्या बात है !!! I am referring your book & lecture for my chartered accountant caree। I hope it would be life changing videos for me Thanking you sir for all your efforts !!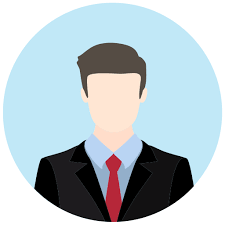 Rajagopal
GST Professional
My name is Rajagopal and I am from Telangana state. I had taken KK Agarwal sir's online lectures for CS executive programme and I passed. Now I have purchased his professional programme classes in a pendrive for Dec 2018. I really appreciate his lectures because he explains the concepts in-depth and with clarity for the benefit of his students. Even though my mother tongue is Telugu, I didn't face any problems with the language as the lectures were explained in English and Hindi and were easy to understand. Sir also regularly updates the students with useful videos on his YouTube channel, which is a unique feature that I have not found in other faculty classes. Overall, I highly recommend KK Agarwal sir's classes to anyone who wants to gain a clear understanding of tax.
Janhavi Purswani
GST Professional
This is Janhavi, and I just wanted to express my gratitude towards CS K.K. Agrawal for making GST so simple to understand. The classes are going great, and every concept is coming together now. I'm able to memorize the sections and relate them to other sections, rules, and forms. Before taking these classes, I never thought GST could be so simple. Thank you, sir, for making the learning experience so seamless and understandable. Your teaching methods have helped me gain a deeper understanding of GST, and I am grateful for that. I would highly recommend your classes to anyone who wants to learn GST in a simplified way.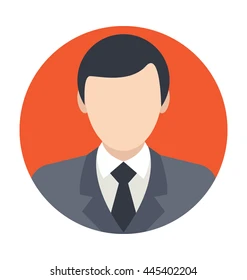 Sumit
Chattered Accountant
Hello, I am Sumit from Gujarat, GST practice में survive करने के लिए और अच्छा grow करने के लिए आप जैसे mentor की जरूरत ह। आपने बिलकुल ठीक कहा youtubers बस english to hindi translation करके चले जाते ह। Market में mostly जितने courses है जो हमें tax expert बनाने की बात करते हैं उनमें content बस 20-25 hours का होता है। Incomplete knowledge लेकर आज के time में कोई GST practice में survive और grow नहीं कर सकता है। आपकी classes में जो depth है वो और कहीं नहीं है ????????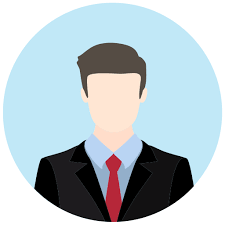 Deepak Kumar
GST Professionals
Thanks a lot to KK sir. The way he explain the minute details of the Act is awesome. I bet no one can teach better than him. His communication skills as well as the content of the classes are of no match to any other online classes available. Recommended to all beginners.

Chandra Shekhar Sharma
CFO
I have had the privilege of being associated with KK, who is an outstanding faculty member in the field of GST. I am proud to say that I have been able to maintain a close connection with such a brilliant teacher of Indirect Taxes. KK is not only an exceptional teacher of GST, but he also possesses an extraordinary range of skills in Customs and Foreign Trade Policy. It is rare to find an expert who not only possesses the necessary skillset to guide students in achieving their professional dreams but also has the knowledge and expertise to offer guidance on critical industry issues. During my tenure as the head of the indirect tax department at Godfrey Phillips, I have had several fruitful interactions with KK on various industry issues. I congratulate him on his professional journey and wish him all the best in creating thorough professionals in this field.

Rajesh sharma
Advocate
I am deeply grateful to CS K.K. Agrawal for sharing his profound knowledge on topics such as ITC lapse and linking it to the Shabnam Petrofil case. Such information is not readily available everywhere, and his guidance has been invaluable to me. Thank you very much for your expertise and knowledge.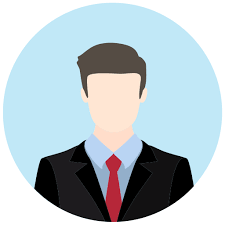 Sanskar Mewara
GST Professional
"Learning with KK sir has been an amazing experience. His teaching techniques, such as connecting stories, have made all the topics easy to understand. Thank you, sir, for your blessings and for making learning such a pleasant experience."
Sweety Singhania
GST Professional
He has a very deep knowledge of GST and delivers it well to the audience inter-linking current issues with relevant law sections. Recommended for both students and professionals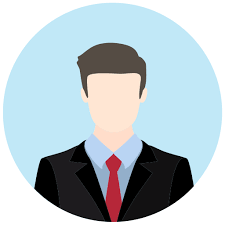 Rohan Mohite
GST Professional
In my opinion, online education is even better than traditional classroom experience. With online classes, there is no need to worry about traveling and you can access the lectures from anywhere. Moreover, the efforts and knowledge of K.K. Agrawal sir have made the online classes experience much more enriching and fulfilling. Highly recommended. This is the testimonial by Rohan Mohite for CS K.K. Agrawal.
Sneha Shinde
GST Professional
Sir namsatey ,I am from Maharashtra.i have very good experience of video classes.best syllabus and lecture method of teaching in details for practice point of view not only exam oriented .(And best thing that ur instructions that 24 hrs u have to memorise otherwise u will forget it and I will consider it u were not attained my today's lecture.)and word 'aaya' I really like it.and from here I respond u sir saying aayaa.thank you sir such hard of u towards student to make them understand income tax and GST
Sheetal Jindal
GST Professional
Presentation skills in terms of explanation and and clarity in terms of practical applicability of provisions are required..apart from this l liked the seminar
Our GST products are designed specially for GST professionals like CA's, CMA's, CS's, Lawyer's, CFO's who wants to grow their GST practice in litigation area.
Our GST Course, GST Books and GST Membership – all our GST prodcuts focusses on GST Litigation and dispute resolution.  We enhance your drafting skills both in reply of notices and GST Appeals.
Cutting edge, innovative and up-to-date GST Course which covers latest developments in the subject matter.
The future is GST Litigation where disputes are bound to arise. This is one level up GST Practice area both in monetary and knowledge satisfaction area.
CS K K Agrawal has an experience of + 20 years in both teaching and tax practice. His core area is GST Litigation.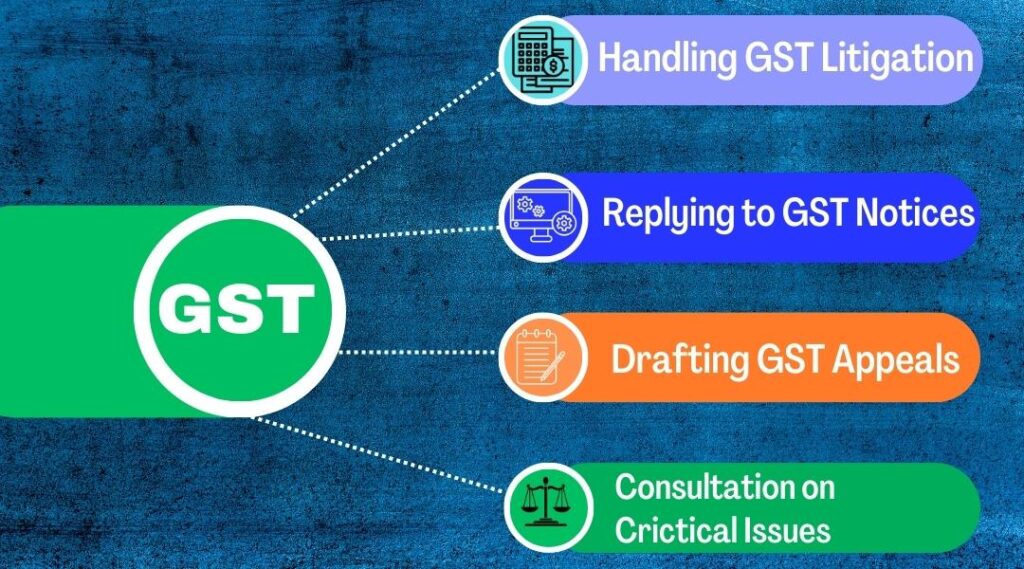 A step-by-step guide to handle GST Notices
OUR GST BOOKS ARE AUTHORED BY MOST EXPERIENCED GST EXPERT CS K K AGRAWAL ALONG WITH MANY OTHER GST PROFESSIONALS
Learn basic to advanced GST from our No. 1 book of GST covering all every aspects of GST Acts, GST Rules, Notifications, Circulars with solutions to many problems faced daily by GST professionals. If you are facing problems in drafting reply to GST notices then we have provided 20 real replies to GST notices.
Know About GST Litigation
There are three grounds of GST replies – Technical, Law and Merit
Where department fails to follow prescribed procedures issued by GST departments then such notices are liable to be quashed by Courts. Learn to challenge the notices on this grounds.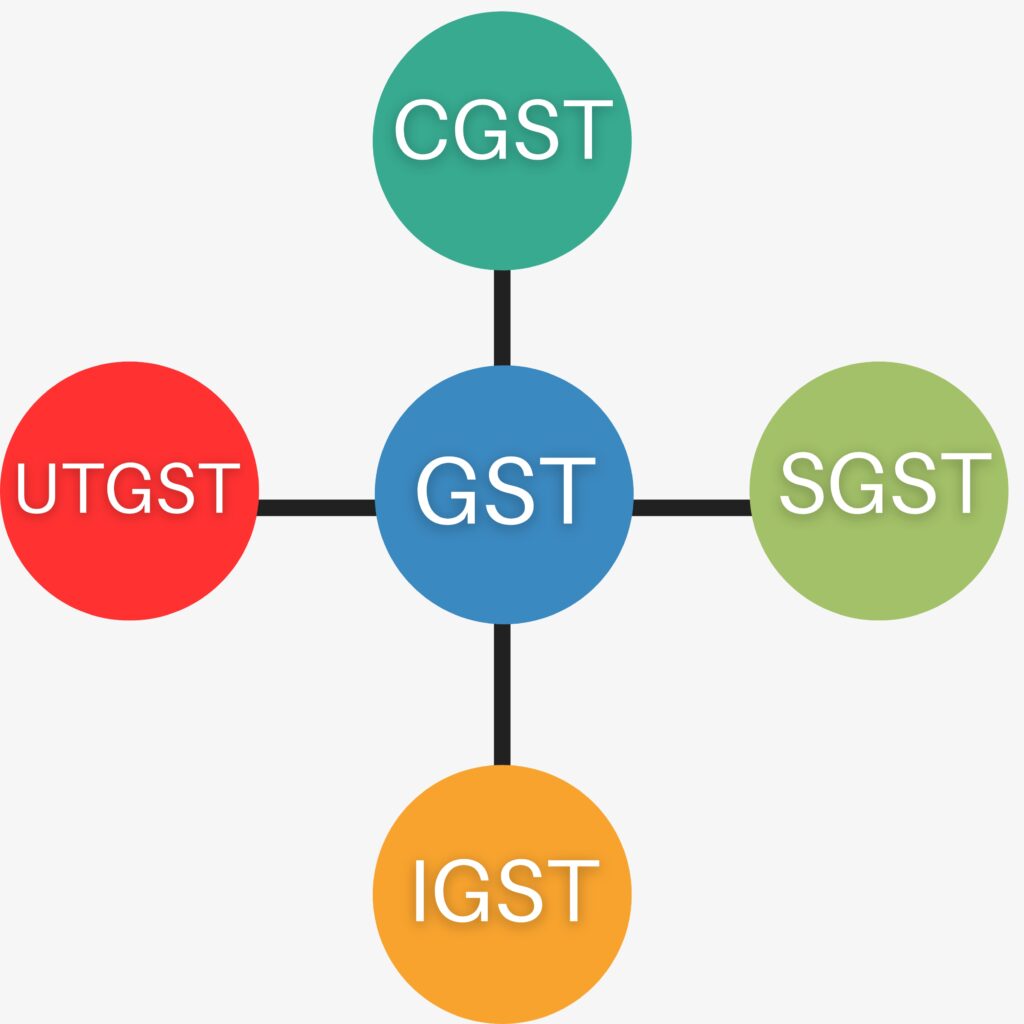 Where there is a disputes in interpretation of GST laws, such as determining eligibility for ITC or applicable tax rates, one can challenge the notices based on their own interpretation of the law. Learn to challenge such notices on legal grounds.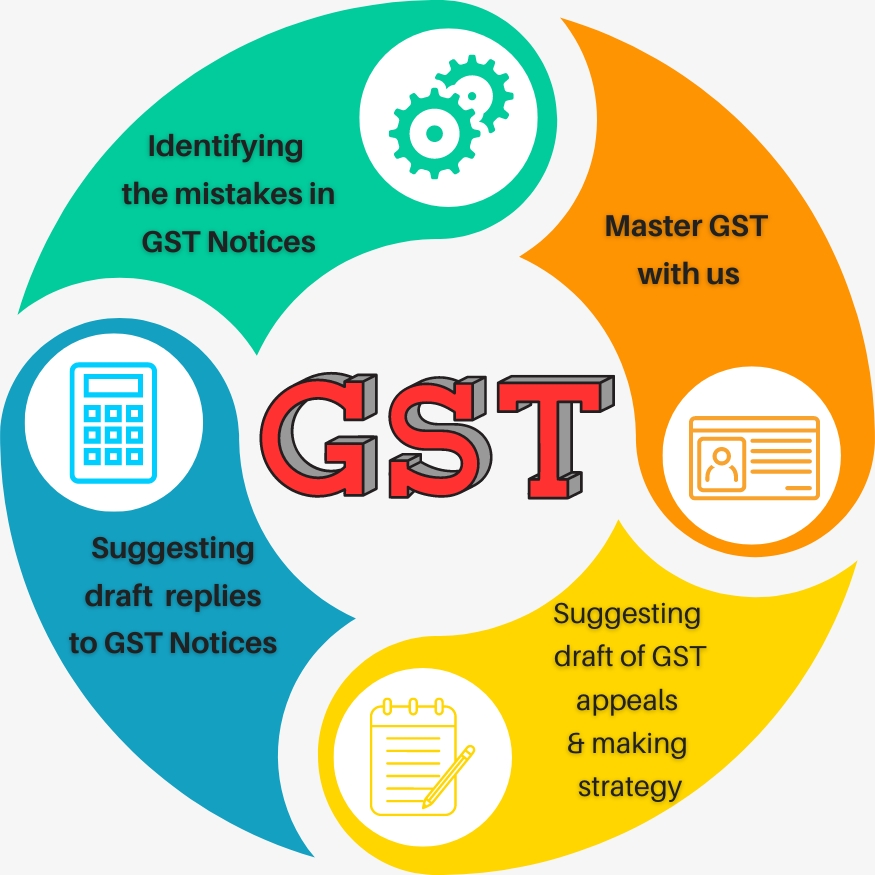 To effectively present your case and establish that there has been no violation of GST laws, it is crucial to provide evidence such as invoices, accounts etc. We shall make you learn in presenting your case / drafting replies based on the merits.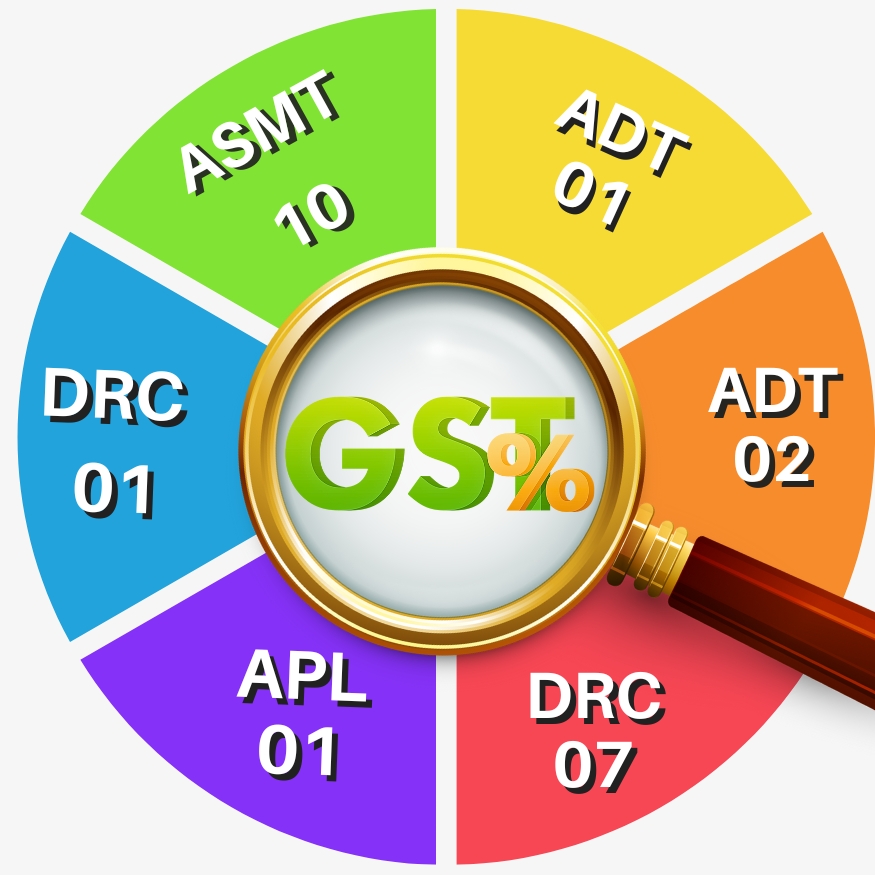 Drafting GST appeals requires a comprehensive understanding of GST laws and a strong command of legal vocabulary to ensure that the appeal is assertive and has the potential to succeed. We can provide you with the necessary knowledge and skills to learn this craft with ease, enabling you to draft effective and persuasive GST appeals.
Our team consists of experienced Advocates and Chartered Accountants, with over 15 years of expertise in GST across all States. We provide a range of well-researched GST resources, both paid and free, that are tailored for GST professionals in the field. Our content is regularly updated and we conduct live sessions on Zoom to keep GST Professionals upto date.
No doubt our focus area is GST Litigation since everyone knows GST compliance.
We cordially invite you to explore our comprehensive website dedicated to GST.
Our website provides a wealth of resources, including Judgements, bare laws, GST news, GST updates, GST learning lectures etc all carefully crafted by our team of experienced GST professionals in the field. Whether you're a beginner or a seasoned expert, you'll find something of value on our website. So, come and discover the latest updates and insights on GST with us today both paid and free!

SERVING GST PROFESSIONALS